Open to the Public and Wichita Fence Contractors
Reddi Fence's wholesale division offers a wide range of fencing products and parts for direct purchase in Wichita, KS. We are pen to the public and also sell to local fencing contractors. We have a large inventory and the ability to special order products at the best rates.
Fence Parts and Supplies:
Chain link fencing
Tension bars/bands
Fence posts
Fence gates
Vinyl fence accessories
Wood Privacy Panels
Wrought iron fencing
Ameristar products
Wrought iron panels
Atlas iron fencing
Spear Points
Wood pickets
And more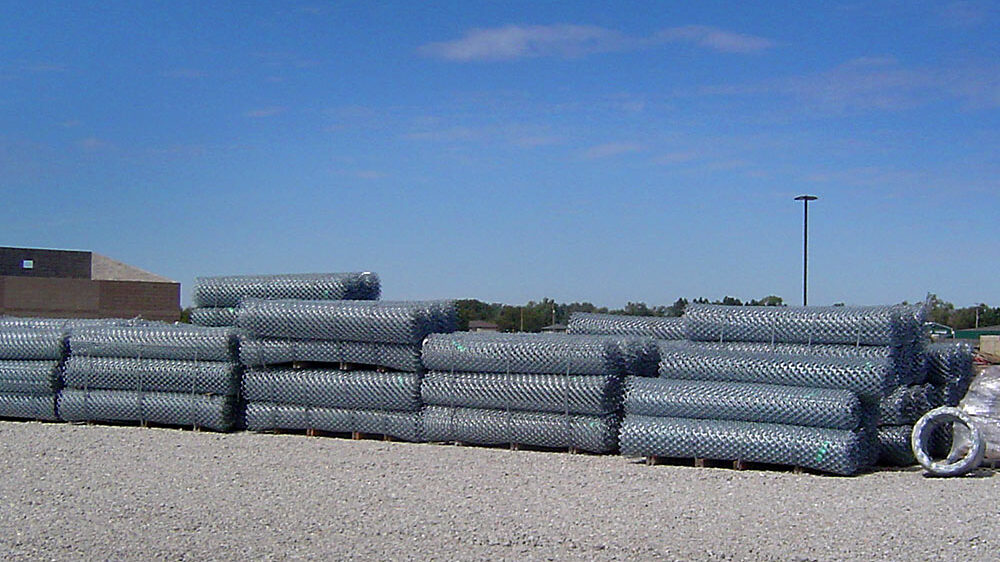 Wholesale Chain Link Fencing
We have a large inventory of chain link fencing, and related parts. We carry traditional galvanized and black chain link in various heights. We also have parts such as galvanized pipe, gate latches, tension bands and various fittings. Our chain link products are available in residential and commercial grade.

Ameristar Fence Products
If you're looking for steel or aluminum fence panels, we stock and special order a large inventory of Ameristar Fence products. Ameristar's welded ornamental fences are one of the most popular fence products installed in the U.S. These fences are virtually maintenance free, with unmatched in strength.
The Montage, Montage Plus, and Echelon line of fences are available in a variety of heights, with dozens of decorative options, and gate choices.
We sell Ameristar products to Wichita area home owners, businesses, and fence contractors.
Used Fence Panels
Sometimes when we install a new fence, we're able to salvage viable panels and pickets from the old fence. If you have a repair to make, get in touch to see our current inventory of used fence panels and parts.
Wood Fence Panels and Posts
We sell new, wholesale wood privacy fence parts including; panels, posts, rails, gate hinges, gate hardware and pickets. Our wood fencing is available in a variety of heights. These products are available to the general public and fence contractors.
Used and Reclaimed Fencing
If you're looking for used fence panels or parts, check our current inventory. We often have quality used fence panels, pickets, gates, and accessories available for purchase. See our used fencing here.
Custom Fence Fabrication
If you're not able to find the right fence components to build your fence, we also offer custom fabrication for branded fencing, decorative elements, and unique security or logistical situations. Call more to learn more about any of our wholesale products and services.