Reddi Fence installs and repairs wrought iron fences in the Wichita area. Residential and commercial service available. Call for an estimate today.
Many "wrought iron" style fences you see, are actually made of steel or aluminum. Our most popular fence is a premium residential / light commercial steel fence. It is lightweight, and very strong.
Our decorative iron and steel fences are durable, attractive and long lasting. We install custom and pre-manufactured fences for commercial and residential applications. Iron, steel and aluminum fences are available in a variety of heights and designs. Fence panels are welded for superior strength and security. Ornamental options are available to match your exterior aesthetic.
Features and Options Include:
Multiple Styles
Color and Height Options
Finial and Adornment Choices
Durability and Security Levels
Large Gate Selection
Pet Pickets
Automatic Gates & Access Control
Hybrid Options
Most of our fencing includes superior corrosion protection with coverage inside and out. This galvanized treatment and finishing process provides protection from adverse weathering effects and reduces visible wear.
We offer a satisfaction guarantee, as well as a manufactures warranty (for pre-manufactured fencing products).
Design Your Fence Online
Configure your privacy fence and get an instant online estimate now.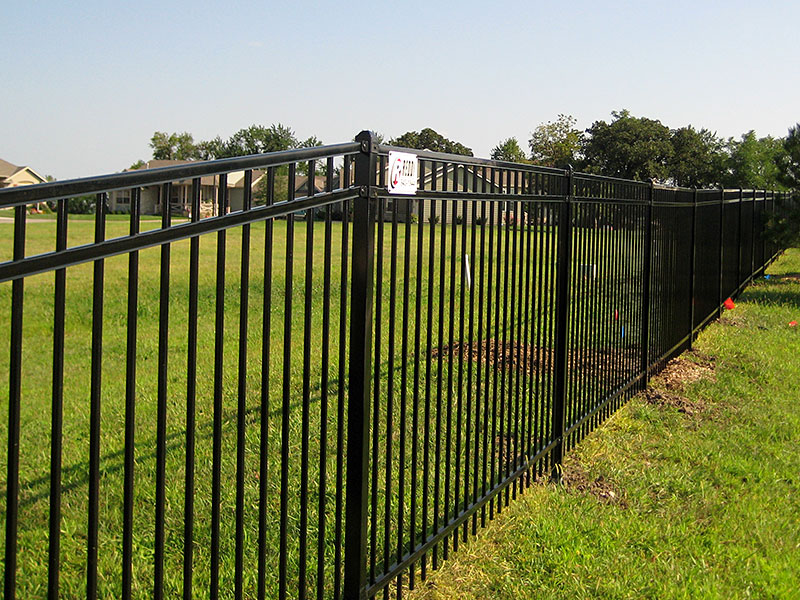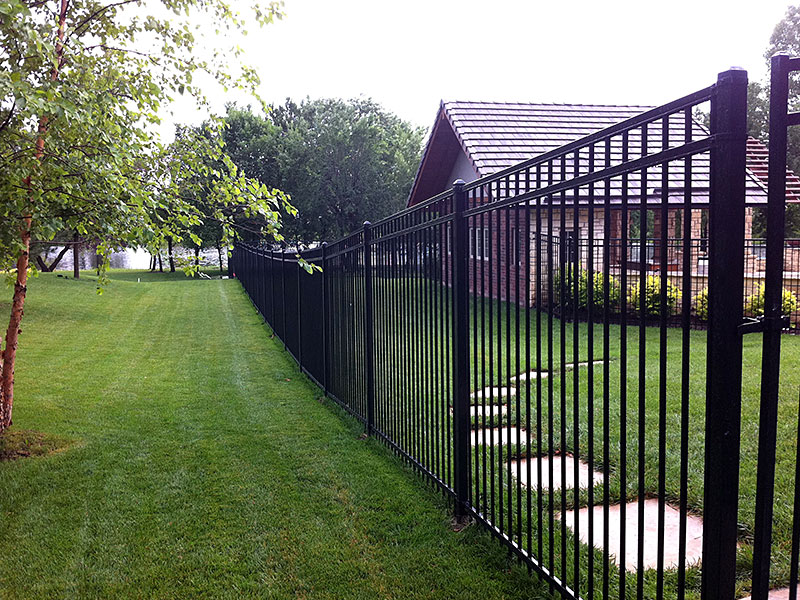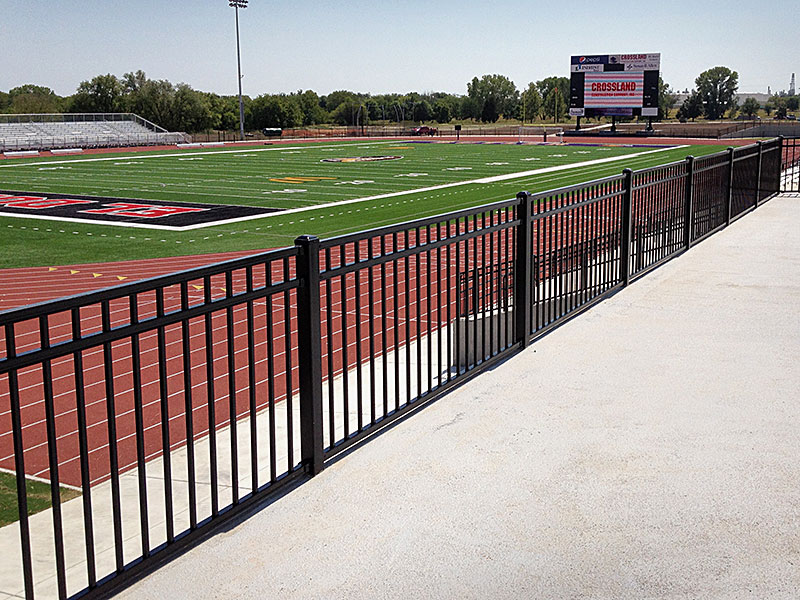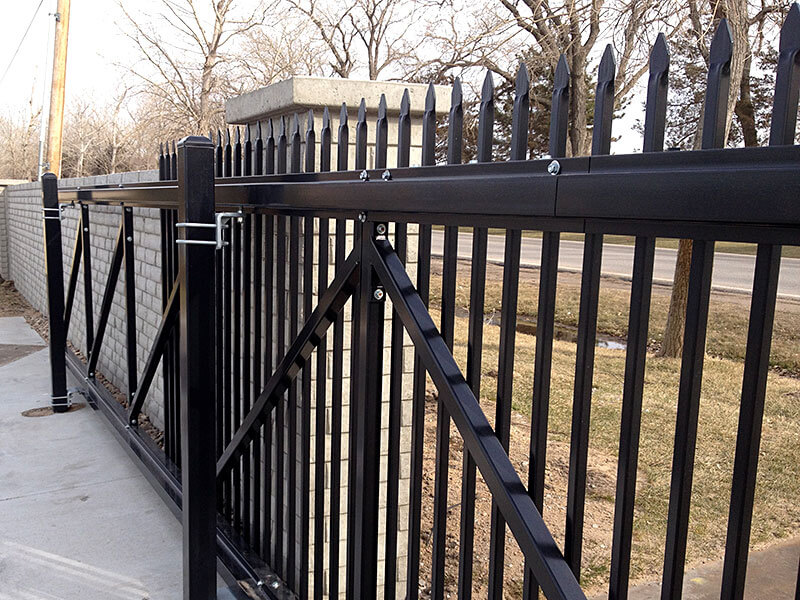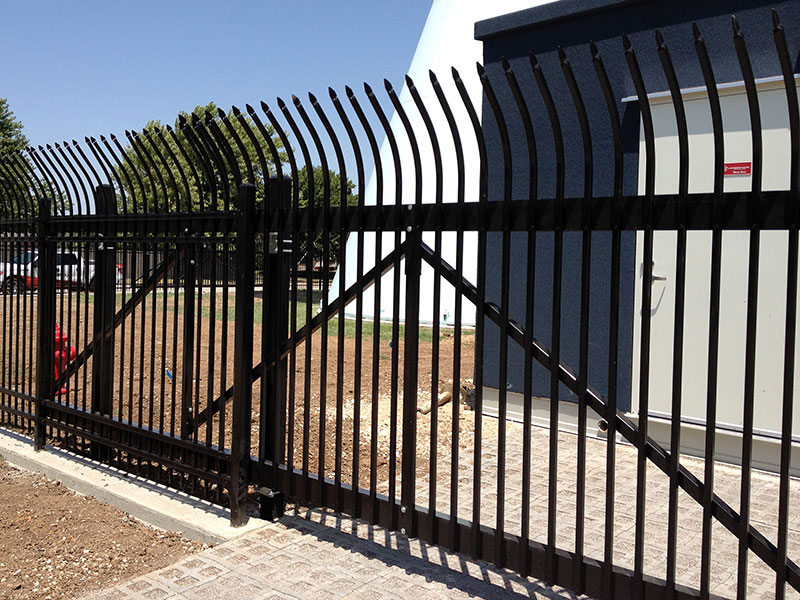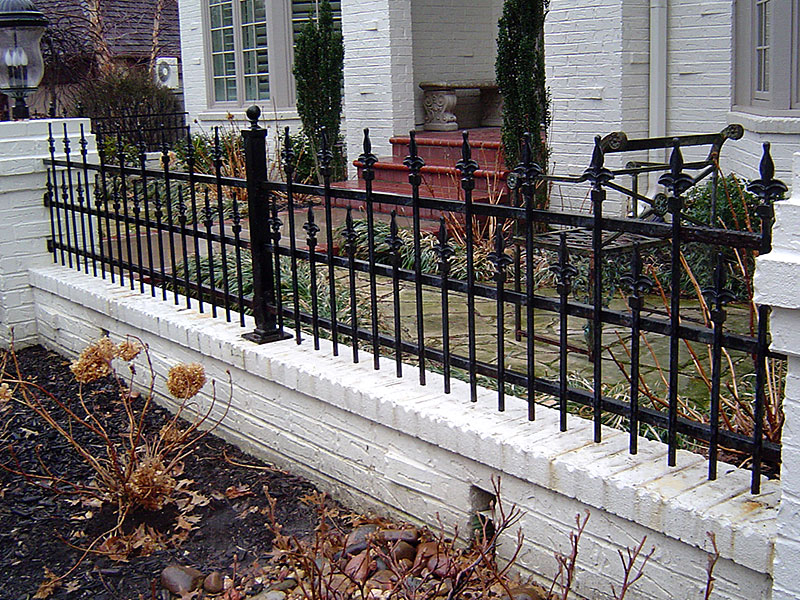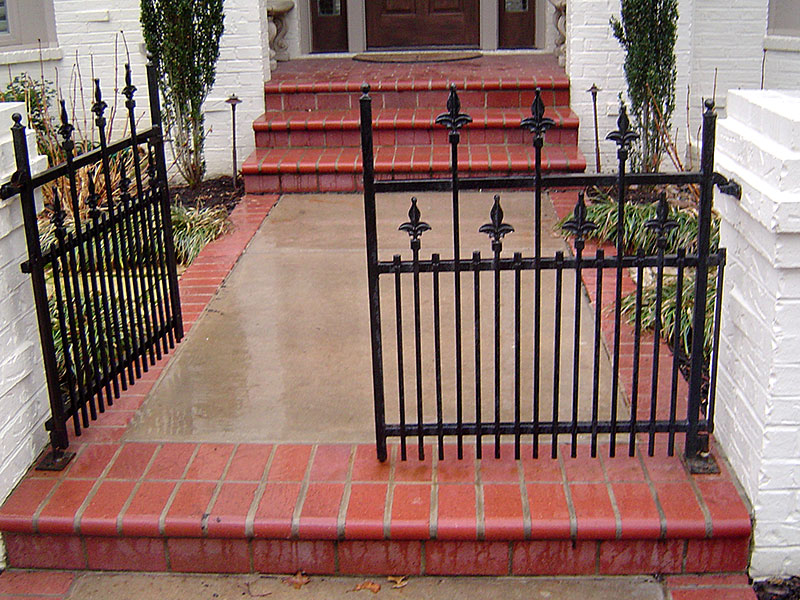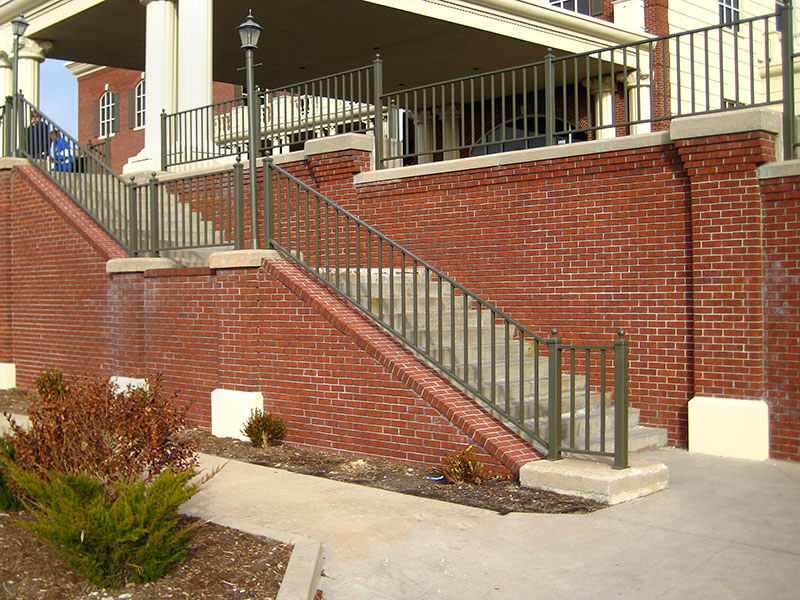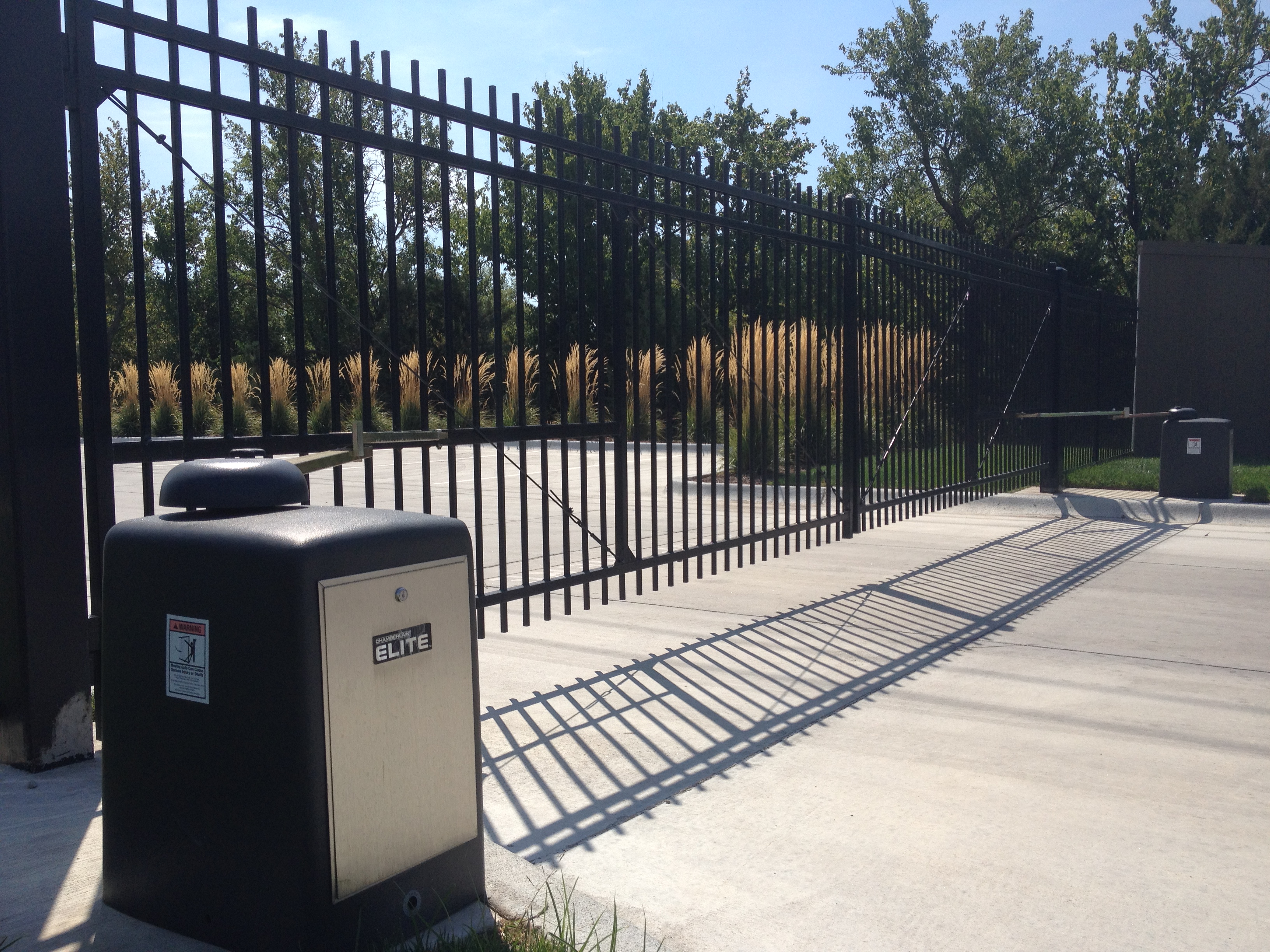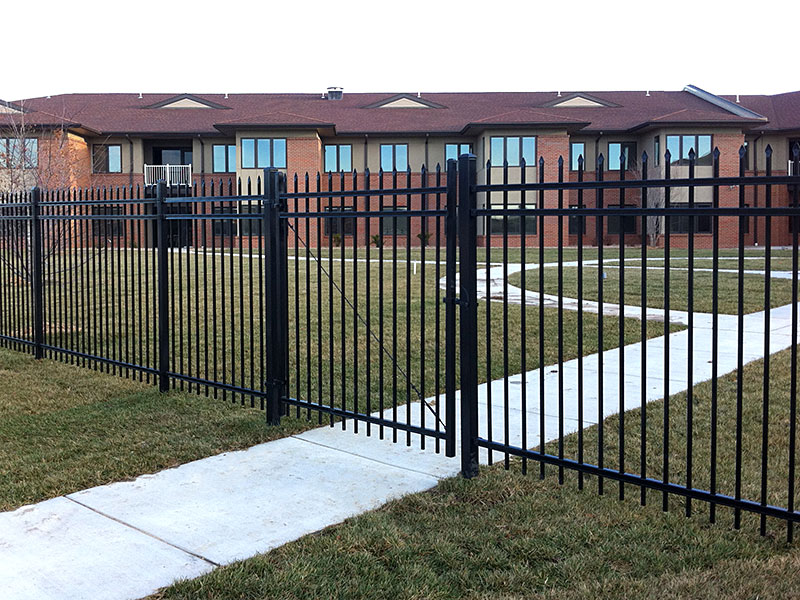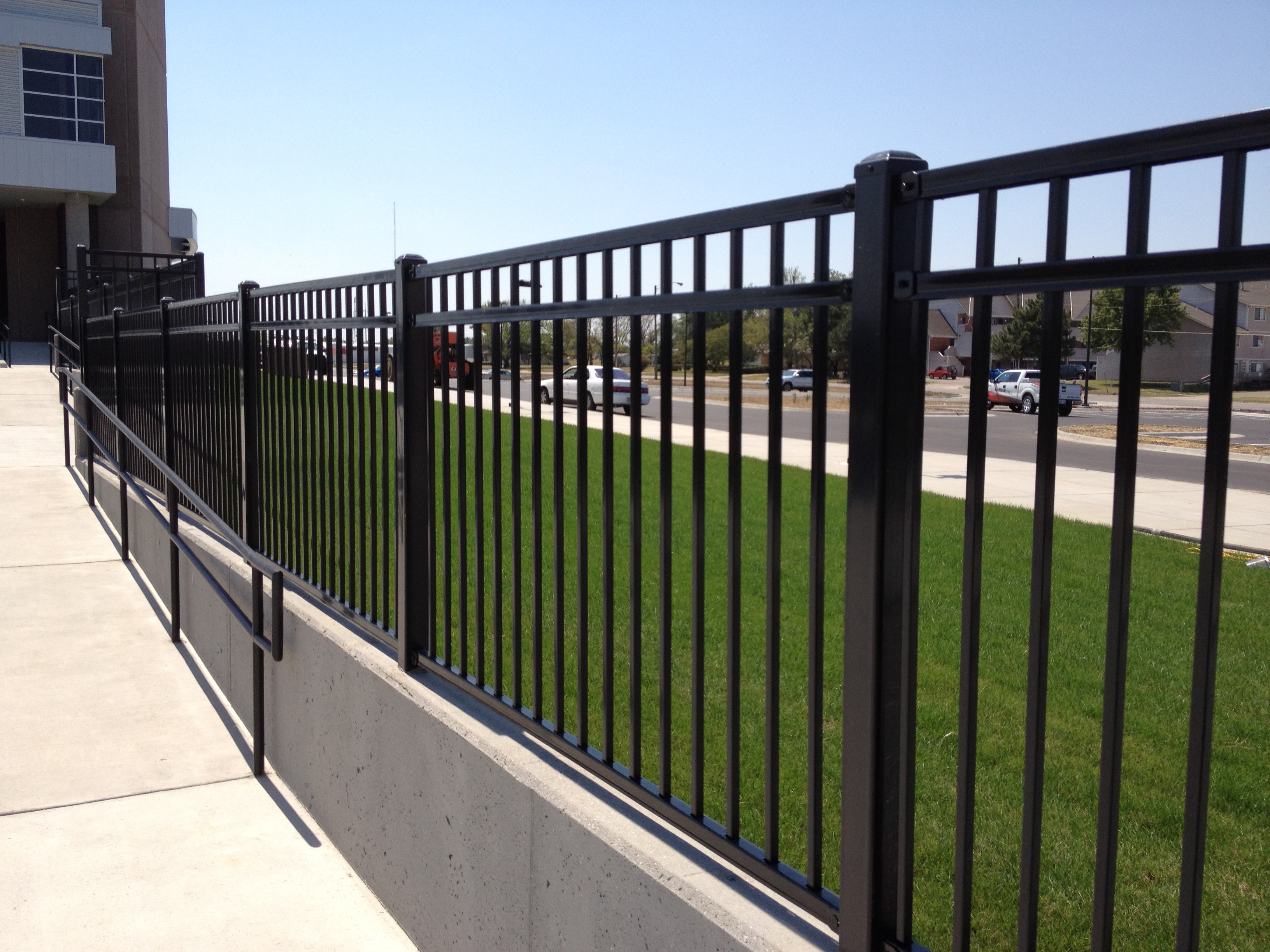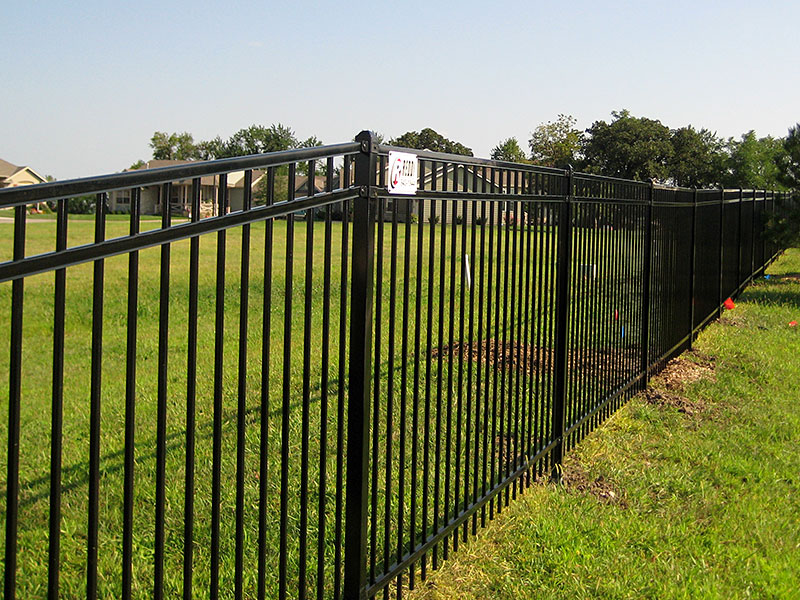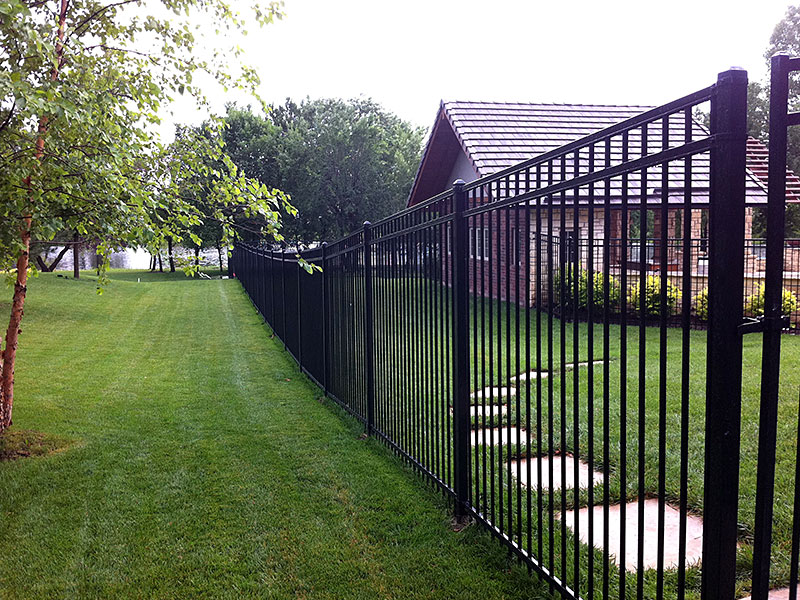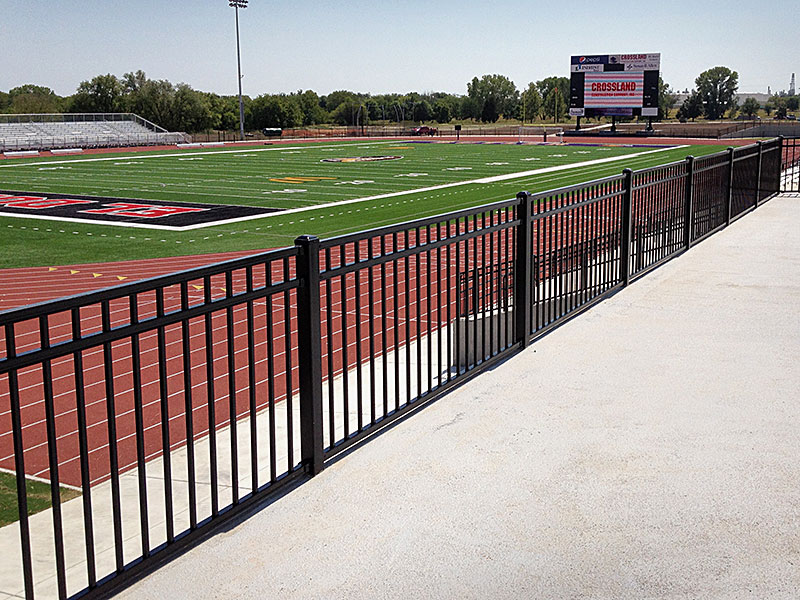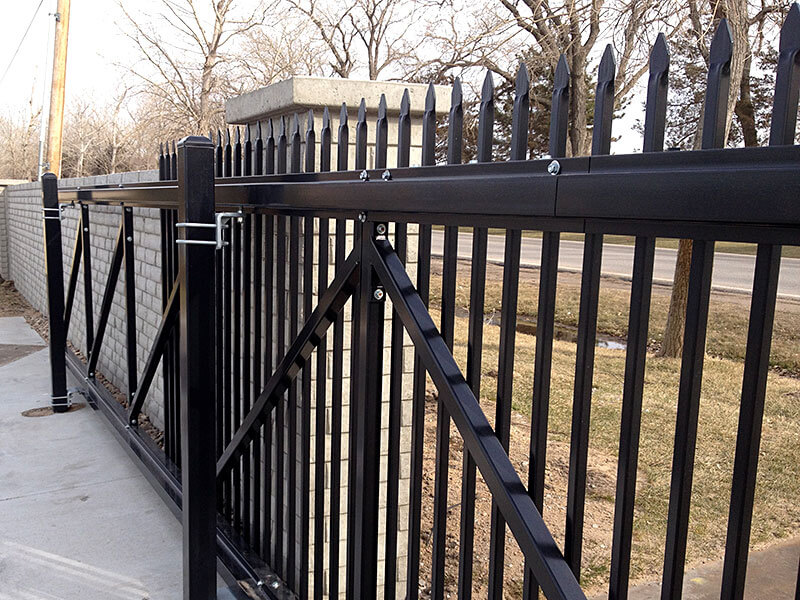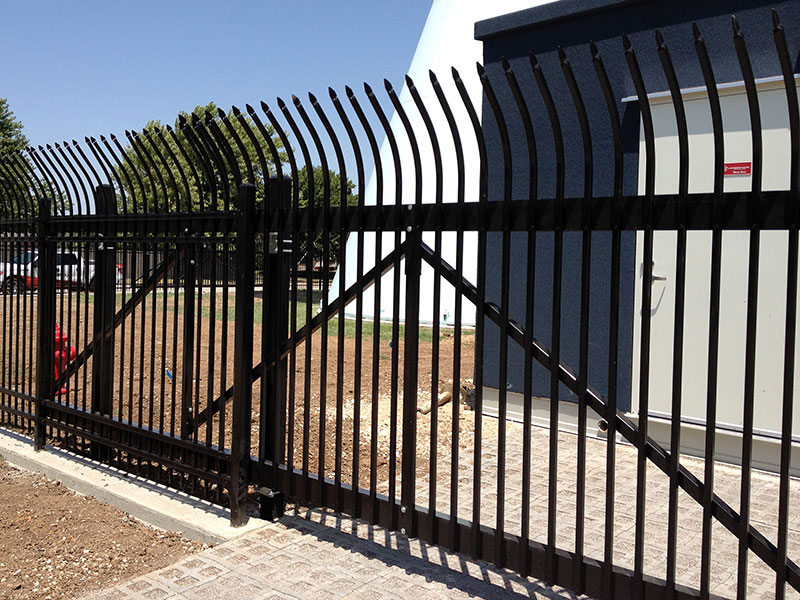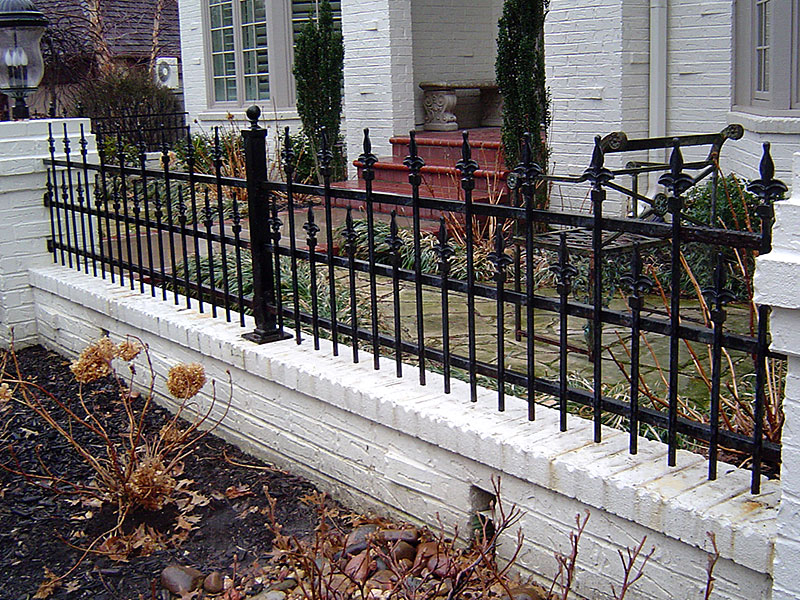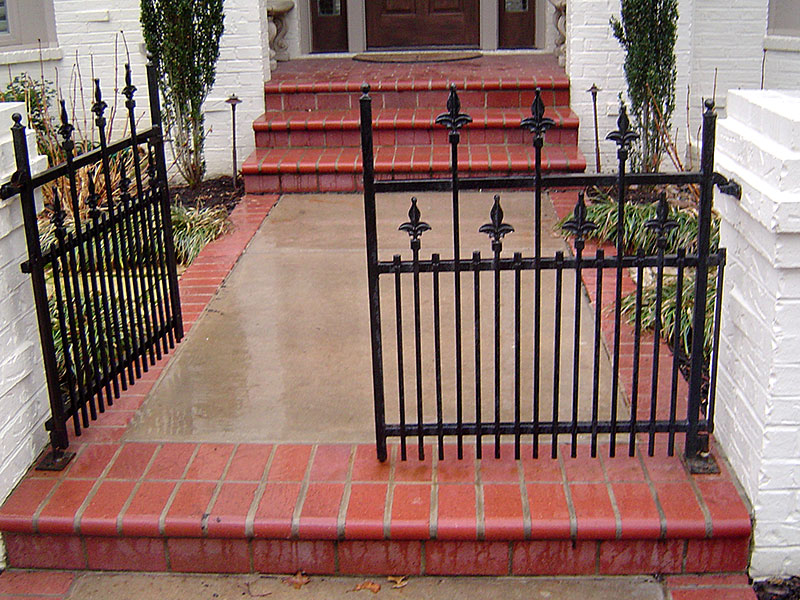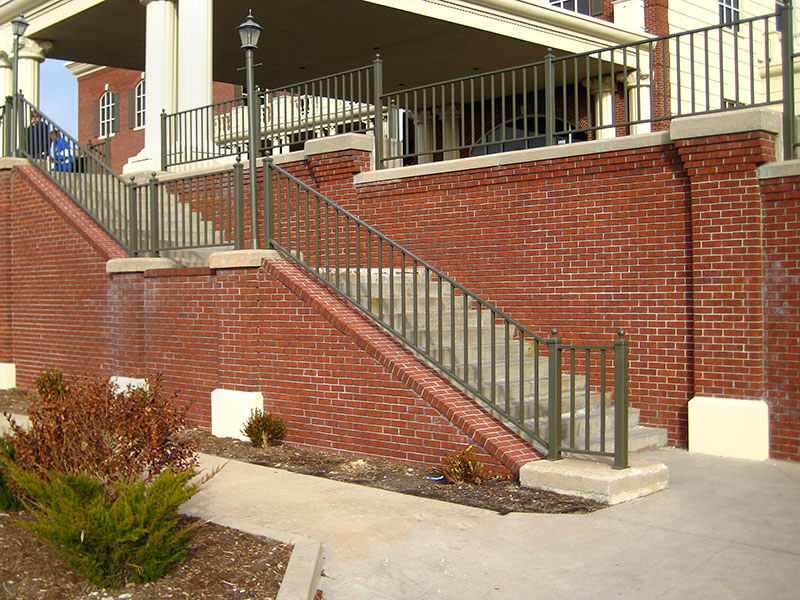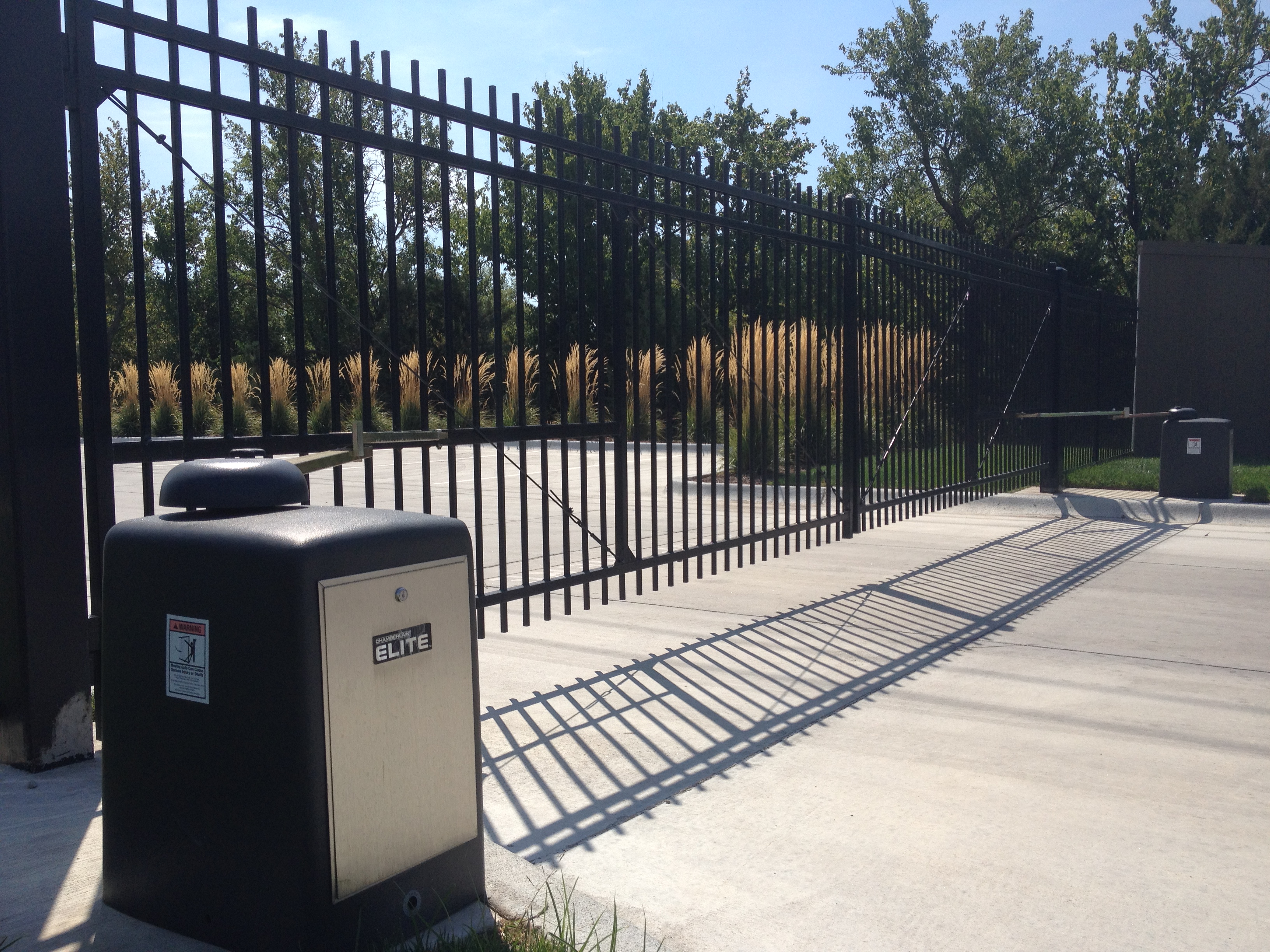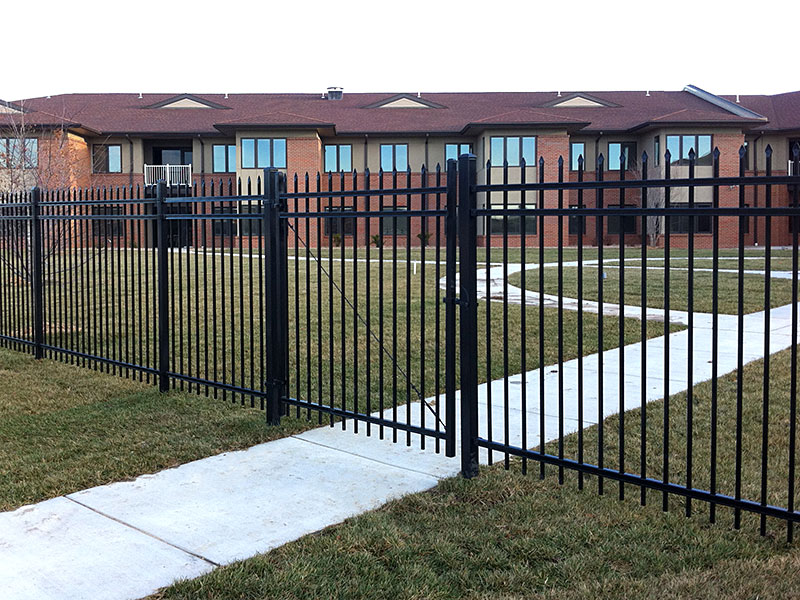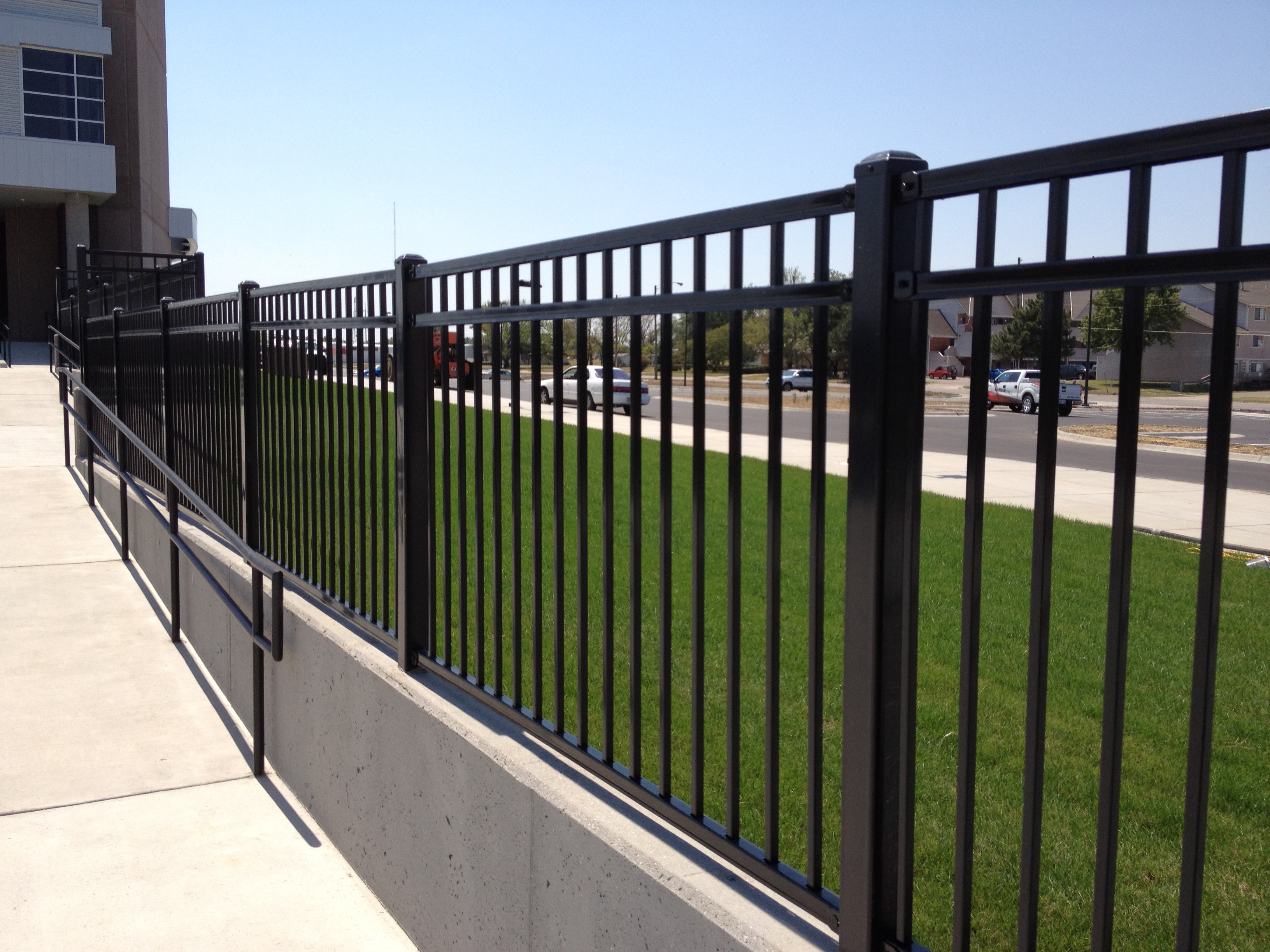 You'll have several style options when putting up your new fence, so complementing an existing design aesthetic is never a problem. Here are some of the style choices we offer. Note: Options may change, not all options shown here.
---
Fence Styles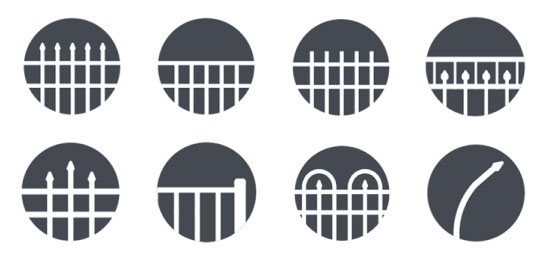 Fence Finials

---
Wrought Iron Fences for Small Dogs
If you have a small dog and are either required to have an iron fence, or just enjoy the style of wrought iron, don't worry. We have iron fences with option pet pickets to keep your small dogs and pest secure in your yard. We also offer mesh products that can be added to your fence if the pickets are too far apart. This black mesh is durable, and it discreetly blends in with the fence design.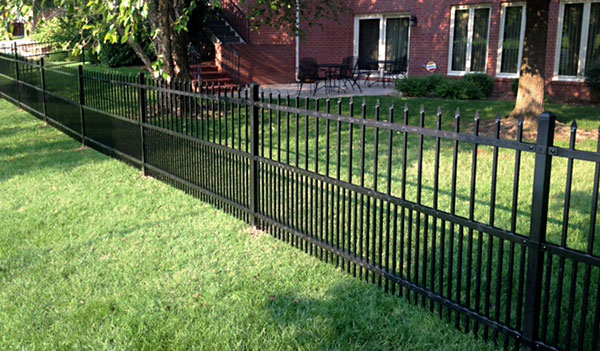 Iron and Aluminum Fence Repairs
We fix all types of fences and gates in the Wichita area. We have a large inventory of fence parts and replacement panels, so repairs are typically completed same-day.