We repair all types of residential and commercial fencing in the Wichita, KS area. If you have damage, deterioration due to weather, or aging parts that may compromise security, give us a call to schedule your repair.
No fence lasts forever. Over time, weather and normal wear and tear, can reduce the integrity of your fence. Whether it's structural damage or just aesthetics, we can help. Our services include:
Wood Privacy Fence Repair
Chain Link Repairs
Wrought Iron Fence Repair
Picket and Section Replacement
Repairs from Wind Damage
Post Replacement
Gate Installation
Rust Prevention
Fixes for Wood Rot
And More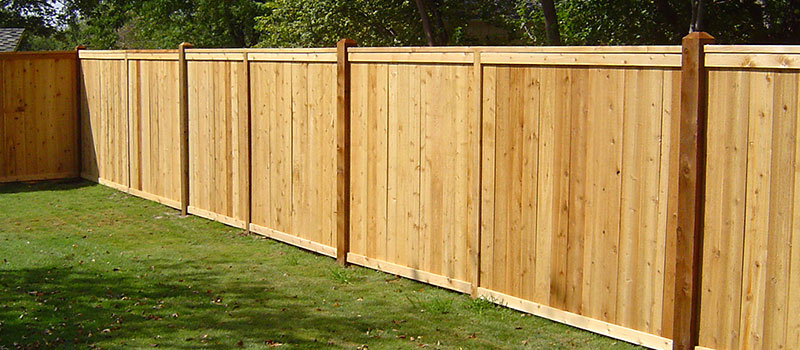 Wood Fence Repairs
A typical wood fence will last 10 years or more. Treated wood may last more than 20 years. The type of wood used, and weather conditions can impact a fences lifespan. Using treated posts, and ensuring wood pickets don't touch the ground can reduce the likelihood of wood rot. Repairs to individal pickets and support beams is not uncommon as a fence ages. Most repairs involve simply replacing problematic wood.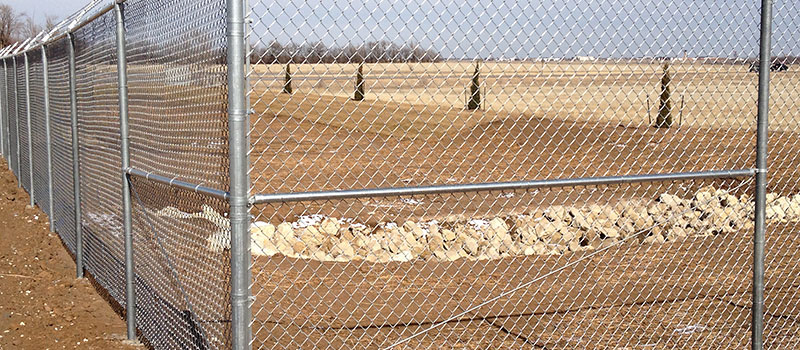 Chain Link
Chain link fences usually last about 20 years, longer if they have been coated with protective vinyl. Chain link can start to sag overtime and may need to have posts reset and the fence reattached. It's also possible for links to break, and posts to settle unevenly. Bacuse chain link is very cost-effective, repairs are often quick and inexpensive.
Chain link posts are fairly lightweight and can snap when bent or dented. A car hitting a fence post for example often requires a replacement post, and adjustment to the chain links.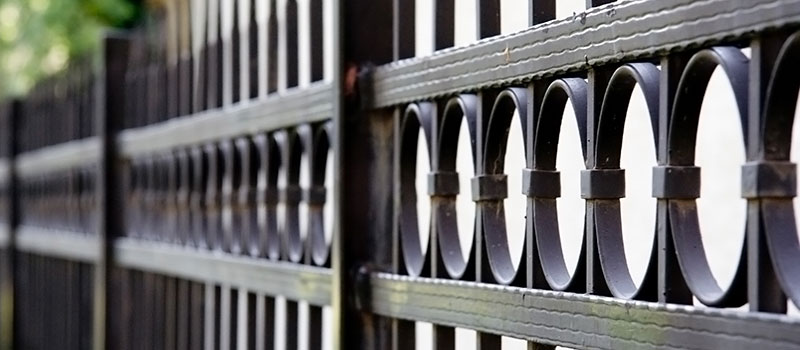 Wrought Iron Repairs
Wrought iron fences very durable, and they don't have as many issues with weather and things like insects. The most common type of repair for these fences is dealing with rust. If the fence's outer coating is damaged and moisted can reach the metal insides rust can form and spread quickly. It's best to repair this coating right away, but we can replace sections quite easily if rust takes over.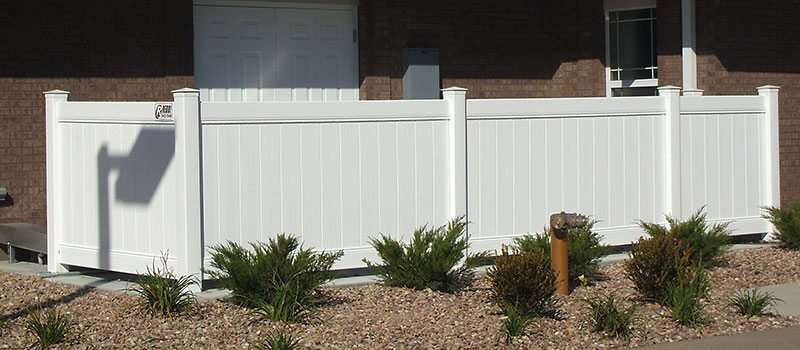 Vinyl Fences
Vinyl fences are very durable, and other than cleaning, they require very little maintenance. This type of fencing can last decades. If repairs are required, they are often related damage rather than deterioration. This material does become brittle in extreme cold, however. This can make it susceptible to damage/breaking with hard impacts.
Reddi Fence provides service for all type of fencing. If you need a repair, a replacement section or a new fence, give us a call for an estimate.