Reddi Fence installs and repairs automatic gates in the Wichita area.
An automatic gate is an easy way to secure a property while providing quick access for visitor, staff, and residents. Our manufacturing partners, Liftmaster and Door King, offer the latest technology and durable construction for commercial and residential properties.
We offer comprehensive service for almost any type of gate. This include custom fabrication, expert installation, and reliable ongoing maintenance and repair.
Types of Automatic Gates
Swing Gates
Slide / Rolling
Bi-Fold
Single and Double Cantilever
Vertical Lift
Vertical Pivot Lift
With multiple types and dozens of features, we can configure a gate system to perfectly fit your property layout, design style, security requirements, and budget.
Our products are available with a variety entry options and custom features to suit your property. Access options include; key fobs, motion sensors, keypads, card readers, ground loops, and more.
We use a variety of materials including; wood (privacy), wrought iron, chain link, steel/fabric, vinyl and more.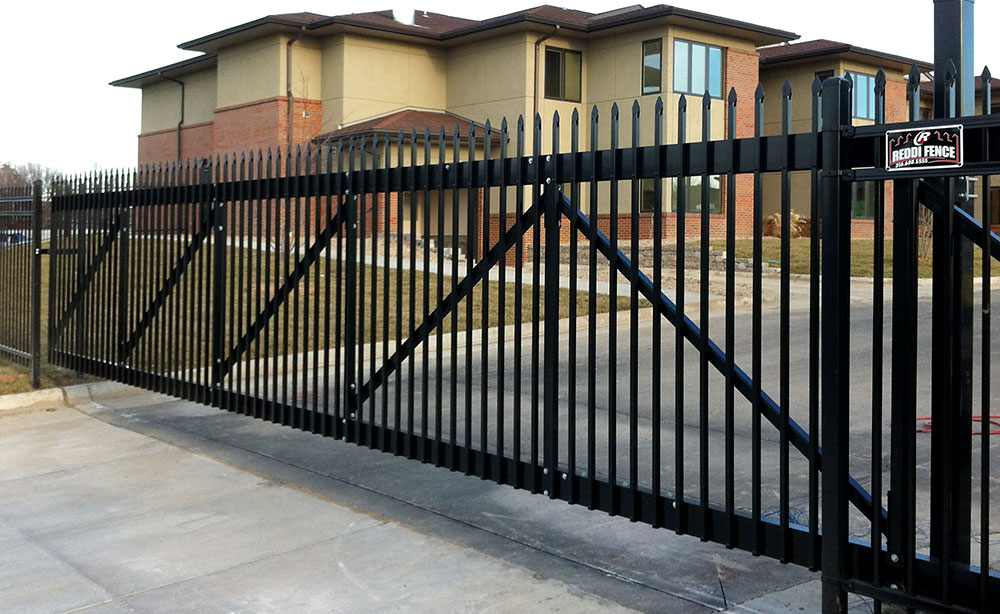 If you'd like to learn more about our products and services, give us a call:
Benefits of and Automated Gate
Security – A strong deterrent for unauthorized visitors, automatic gates provide 24/7 security and increased privacy.
Convenience – Not having to physically open a gate speeds up property traffic and saves time. Most access options ensure you're not outside in inclement weather.
Aesthetics – An attractive entry can add to your property's curb appeal.
Cost Effective – Your property will benefit from added value, convenience and security. This can quickly justify the cost of your investment.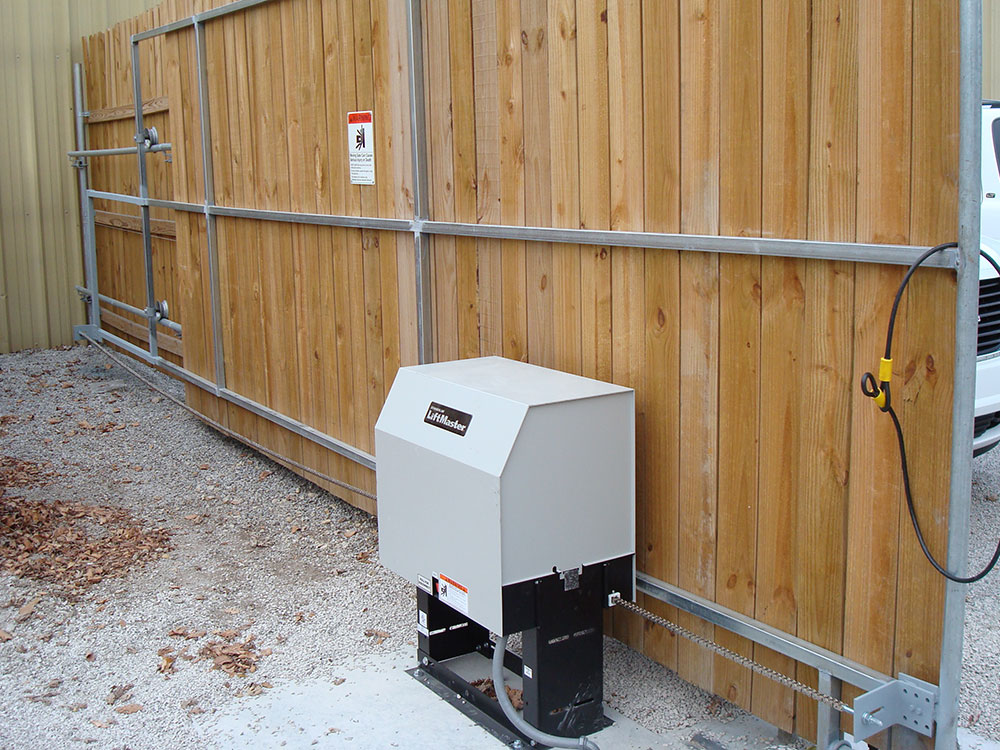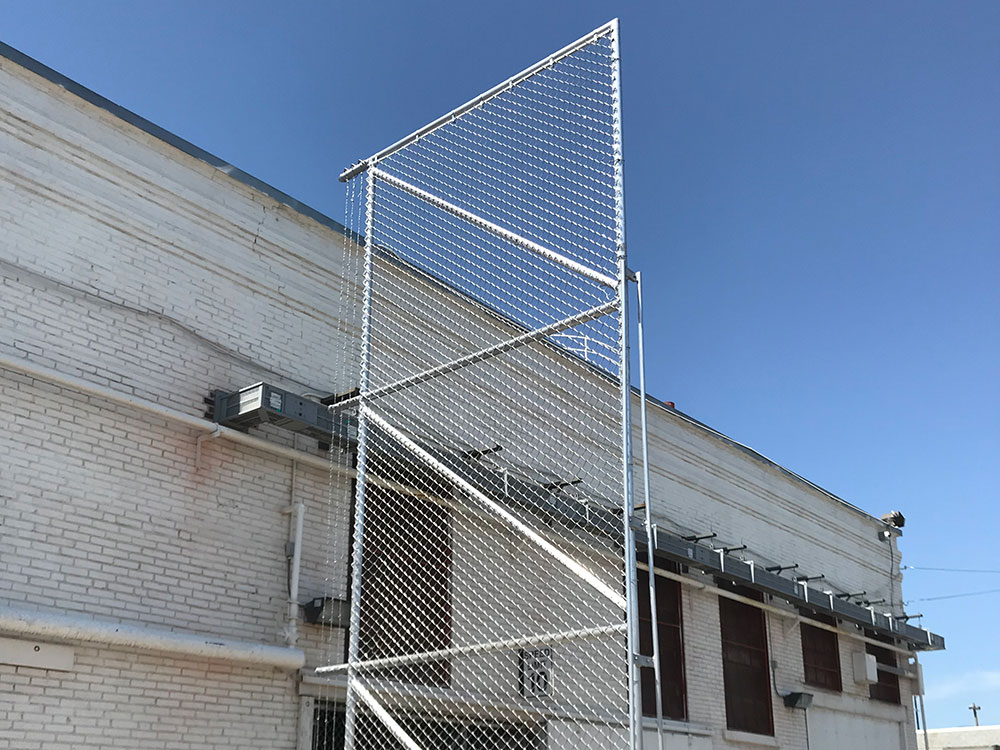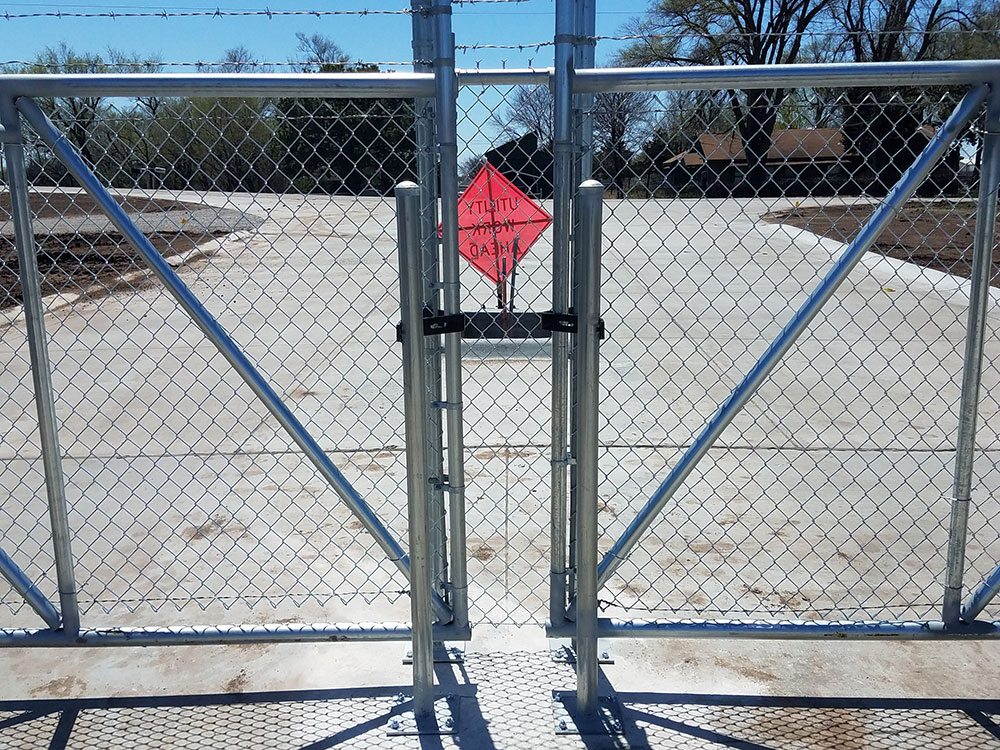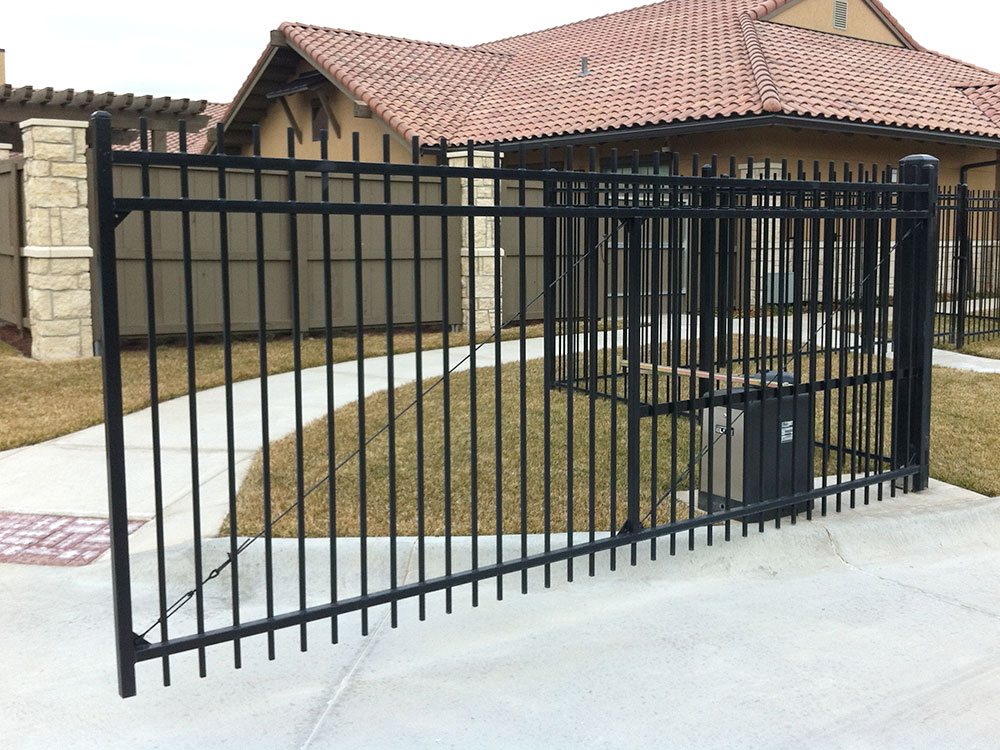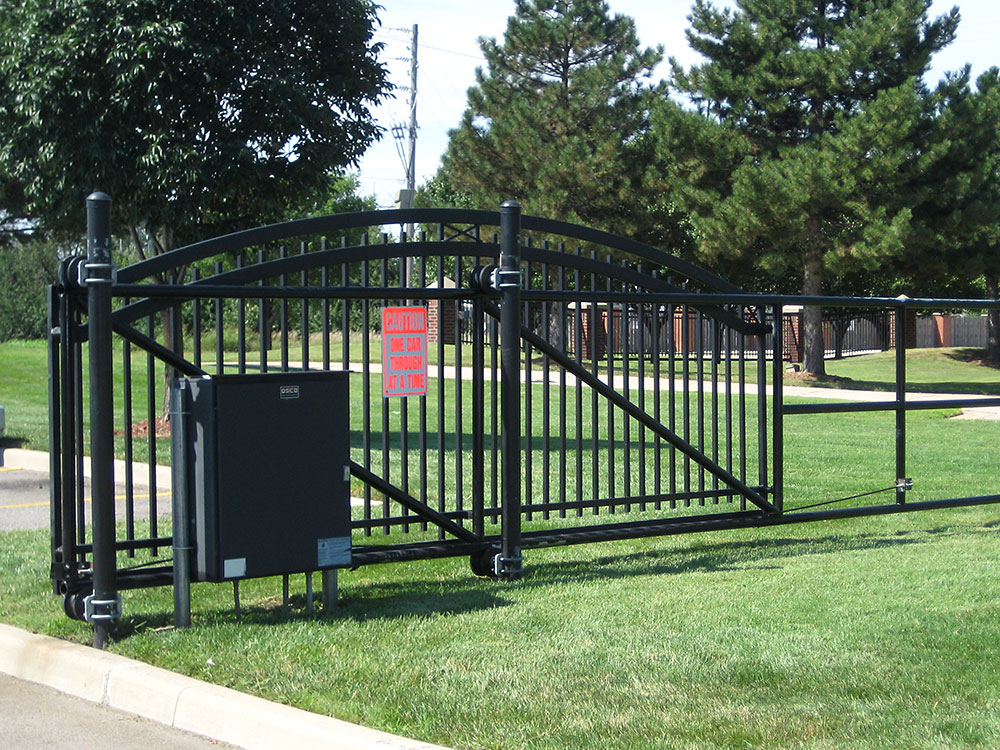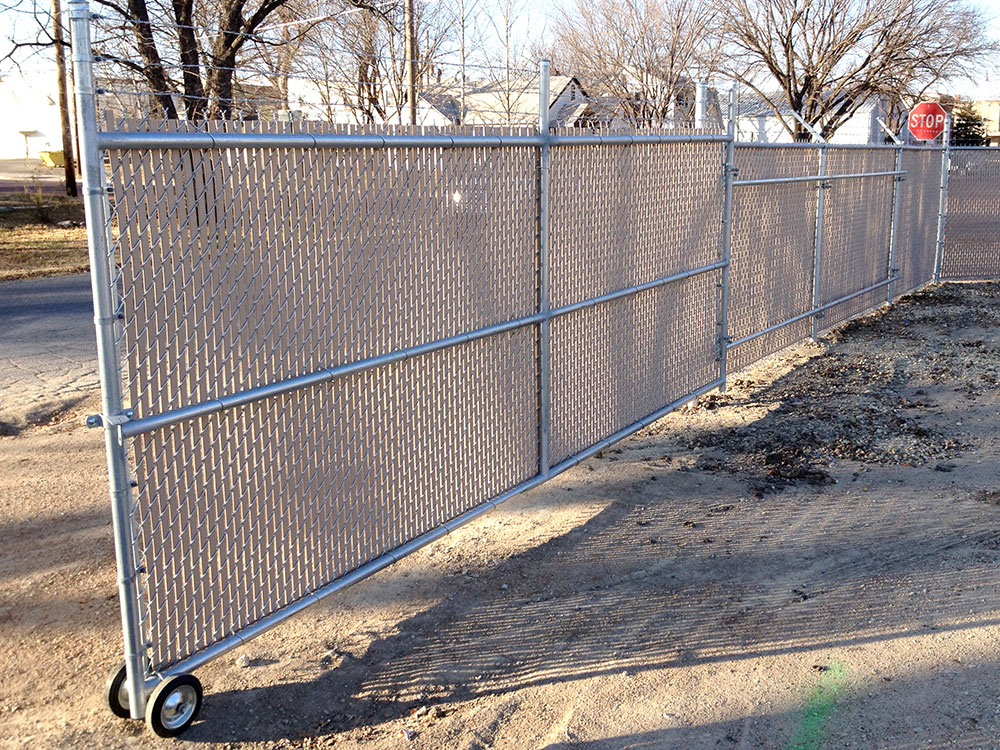 Wrought Iron Rolling Gate