Whether you live in a single-family home, a gated community, or need a gate solution for a large business or parking lot, we can help by installing and repairing gate operators and access control systems.
Lift Master and Door King both provide cutting-edge technology and a strong, sturdy construction so you can rely on it to give you access anytime you need it. Choose between a slide gate operator or a swing gate operator depending on your needs, or choose the level of security you desire for a truly customizable gate solution.
Access control systems give you several options for managing your access points. With keypads to card readers, and entry systems to perimeter alert systems, this lineup of state-of-the-art security equipment provides the perfect access solution for your individual needs.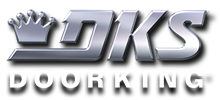 Get the security and protection you deserve. Call today at 316-858-0757 for a free estimate in the Wichita, Kansas area.
---